"Power will accomplish much, but perseverance more."  —William Scott Downey
NPR – Listen Radio Lab Story of Perseverence HERE!
#WiArtChat is on TWITTER NEEDS your INPUT! Please visit goo.gl/UvXgQM
VETERAN'S DAY ASSEMBLY SCHEDULE:

1

  7:25 – 8:02

2

  8:07 –  8:46

3

  8:51 – 9:28

4

  9:33 – 10:10

ASSEMBLY  10:15- 11:10

5A

 11:10- 11:40

5B

 11:40 – 12:10

5C

 12:10 – 12:40

6

 12:45 – 1:22

7

 1:27 –   2:04

8

 2:09 –   2:46​
Painting and Advanced Painting: PORTRAITS and CANVAS Building
Do you need to add your painting to your the critique? HERE THEY ARE!
Goals: 
3.1P: Apply relevant criteria from traditional and contemporary cultural contexts to examine, reflect on, and plan revisions for works of art and design in progress.

What is one question you have about the process of building a canvas? Ask around and see if your classmates can help you resolve those questions before you begin to build.

Self-Portraits – Then and Now 
Reflection / Evaluation: What is the ONE big challenge you will have in the process of building a canvas? What are TWO strengths in the idea / practice of building your OWN CANVAS versus buying one from a store?
Studio Art 360: Collage – 1 Day Left (and 1 night)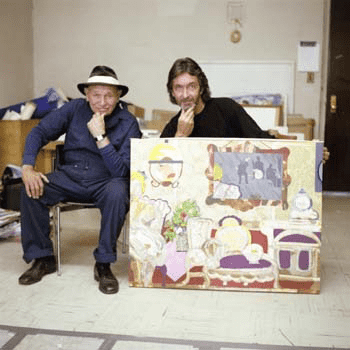 Goals
1.2P: Shape an artistic investigation of an aspect of present-day life using a contemporary practice of art or design. A: Name the STRONGEST aspect of your collage and WHY you feel it is the strongest aspect.

 In Romare Bearden's Studio
Reflection / Evaluation: Looking at the idea of having a STRONG Assessment on your rubric in mind – What do you need to do TONIGHT to RESOLVE the image… if you need to make it a level of "I have MASTERED THIS IDEA of collage and I could do it with a new topic if I needed to (like in English Class).
AP Studio Art: Concentration to work on!
Have you looked at the AP Studio Art Portfolio for Inspiration? Here are the AP Studio Art Portfolio Example Pages.
Goals:
2.2Ad: Demonstrate understanding of the importance of balancing freedom and responsibility in the use of images, materials, tools, and equipment in the creation and circulation of creative work.

What is the biggest (or two) Element / Principle you are using in your work this week? Explain in SPECIFICS – Use your individual pieces to explain.
Reflection / Evaluation: 3 things that were successful today in your three work? What is it that helps the work move forward? BE SPECIFIC!
Hmmm… something isn't quite right here… http://img02.deviantart.net/2631/i/2012/037/f/b/trapped_soul_by_giralikesyou-d4owvmw.jpg
Goals:
1.1Ac: Individually or collaboratively formulate new creative problems based on student's existing artwork.

What is it about the EYES that makes it EASIEST or most DIFFICULT to draw?
Reflection / Evaluation: What mistakes did YOU make – how bad were they when it came to eyes?