7. Seek Out Challenging Tasks: Just for fun, challenge yourself with projects that don't have solutions, like how to make a horse fly (no — we're not talking unicorns) or build a perfect model of a part of the body. This opens the mind for all types of strategies, which helps generate fresh ideas.
AP Studio Art: Concentration!
Goals:
Critical Thinking, Problem Solving, and Decision Making (Students use critical thinking skills to plan and conduct research, manage projects, solve problems, and make informed decisions using appropriate digital tools and resources.)
Do you need to update your ONLINE presence? Have you updated your BREADTH site to accommodate your two most recent works?
Halfway through the week and MONDAY will be with us soon. I am PROUD of the accomplishments – a lot of alone time. What ONE BIG COOL things worked out for you today? 
Advanced Drawing: Composition and Meaning of a PAPER BAG.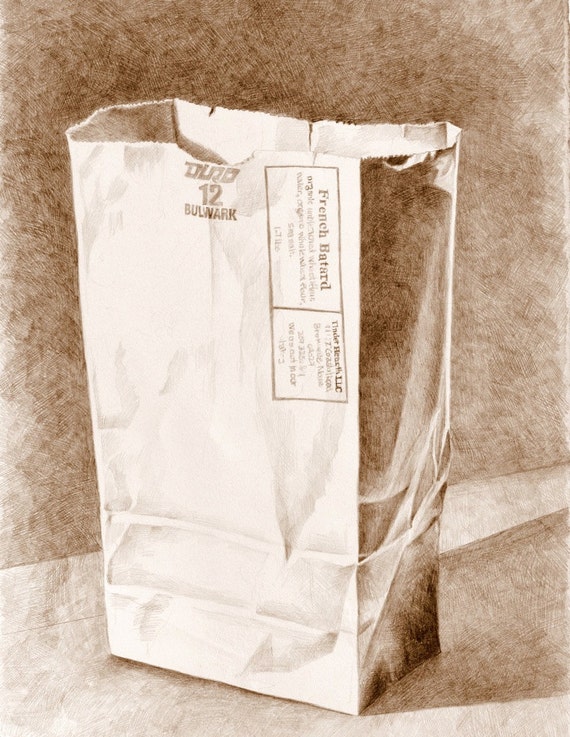 Goals:
1.1 Ad: Visualize and hypothesize to generate plans for ideas and directions for creating art and design that can affect social change.
What skills do you feel you are able to be rely on as you continue with this drawing?
What has been your most successful part of this drawing today? Where are you going to START tomorrow and 2 reasons WHY?
Drawing: Color, Shape, Meaning, and MUSIC!
By The Way… Share your STILL LIFE DRAWINGS by visiting them HERE.
Kandinsky at MAM – HERE
Goals:
2.1Ac: Through experimentation, practice, and persistence, demonstrate acquisition of skills and knowledge in a chosen art form.
Which COMPOSITION idea are you sticking to? Are you going with the SIMPLE (Melodic) or COMPLEX (Symphonic) idea? Explain how you are doing this and what your use of shapes and forms are.
What are 3 things that TALKING and THINKING about the reading by Kandinsky has helped you better understand about YOUR work and HIS work?
Studio Art 360: Drawing of the Still Life
Goals:
10.1P: Document the process of developing ideas from early stages to fully elaborated ideas.
HANG UP YOUR WORK ON THE CHALKBOARD – Two small bits of tape – and then sit down… HOW DOES IT LOOK from a few back. What looks different?
Where did you struggle with today's drawing? Explain your thoughts here…
COMPOSITIONS? Looking for a refresher? Let's Look HERE!