Advanced Painting: Gouache and Theme and POP and DIFFERENCES!
How is the PROGRESS GOING? What has the PLANNING and RESEARCH done to help you develop your ideas as well as know a bit more about POP ART than you did on DAY 1? Write out TWO THINGS about POP art that you didn't know before but do know now – OR – two things that you understand more about regarding POP art?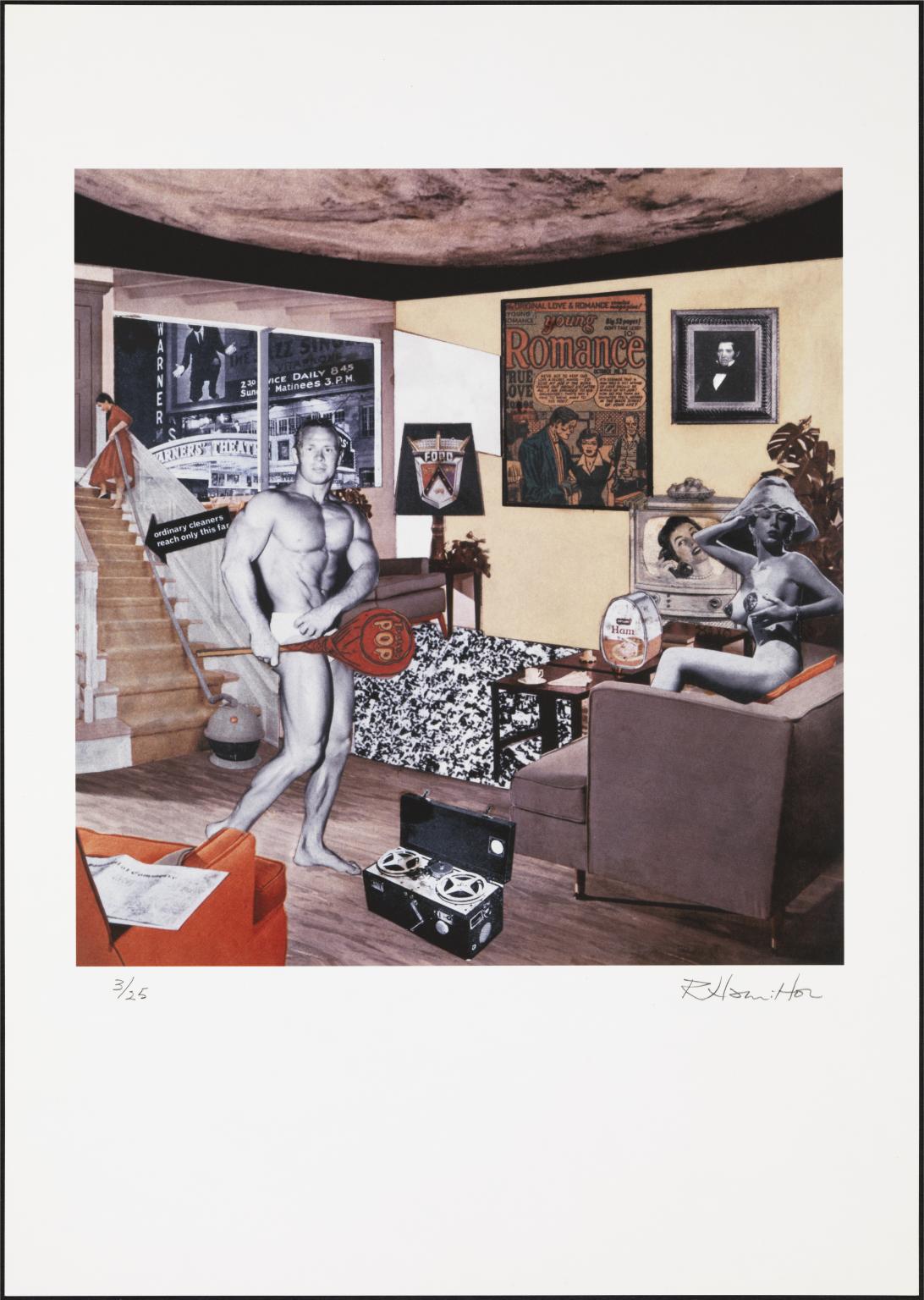 (Above) Just what was it that made yesterday's homes so different, so appealing? (upgrade) 2004 – TATE Modern, UK
11 Female artists who left their mark on POP Art!
Progress Photographs as well – HERE is a GREAT video of (Not a pop artist) Matisse and the Pink Nude.
Intro to Painting: Watercolor and Landscapes / Plein Air / Book Binding / Observation
Our Book Binding is progressing NICELY with a lot of you coming in during ET and working – some with a bit of regret about needing to work but… working none-the-less and getting a lot DONE! This week is Finishing the binding and then making the paintings to go INTO the book. Make sure you are also doing the following
Making and working from PHOTOGRAPHY of LANDSCAPES that YOU MADE.

Think about COMPOSITIONAL TECHNIQUES as you make your photographs: Rule of Thirds, Leading Lines, Simplify, Framing, Right HEavy, ETC… Include the photographs in the book as well – this means you need to make prints of the photographs.

Working from your, and including them in the final books, COLLAGES of landscapes.
PLEIN AIR PAINTING – being outside (or observing from a window).
Landscapes are a SOLID part of the artmaking history and we are going to approach it in a number of ways! Collage, Photography, Observation and then… well… that's it.
Art Foundations: Finish the Glazing and Photography Unit
https://www.artnews.com/art-news/product-recommendations/best-ceramic-glazes-1234571862/
In addition to GLAZING your CERAMICS – we are also finishing up the Photography Unit. Make sure you complete the RUBRIC on Photography as well as the SLIDE SHOW about your ELEMENTS and PRINCIPLES.
All Ceramic LATE WORK will receive an NP after Friday.
Photoshop instructions HERE
Photography through the Elements an the Principles… HERE you go!
Advanced Digital art and Photography: Photo Manipulation and COMMUNITY!
We are running out of time – one more week. What is the CONCEPT of your Photomanipulation? How are you digging in deep to create a STRONG COMPOSITION as well as communicating the concept? Make 100% sure the images are yours that you are working from so you can claim 100% ownership!
Here are some more of the PHENOMINAL ARTIST Erik Johansson's works that we can be inspired and amazed at.
Photo-manipulation IDEAS and the ASSIGNMENT
Introduction to Digital Art and Photography: Photography and Photoshop and Art History
We are approaching the end of the unit… how far do you need to go to complete it? While you made strong images to start with – thank you for that – what are you learning about the use of PHOTOSHOP that has made your now PHOTOSHOP PAINTED image strong and effective as a painting into itself?
End of unit – shut off the original photograph and EXPORT AS – PNG. Turn the PNG into the Google Classroom assignment and make sure you have your STEP by STEP Slideshow completed as well.
Famous Work of Art Created through PHOTOGRAPHY and then PHOTOSHOP! HERE it is!