Advanced Painting: Gouache and Theme and POP
The World Goes Pop with Alan Cumming | Unlock Art | Tate
We learned about Sister Mary Corita Kent when we talked about the rules of the art studio… let's learn a little more about the POP artist… it is coming up next week – but let's start thinking about the next work.
Intro to Painting: Watercolors and a Series -Yes – Still!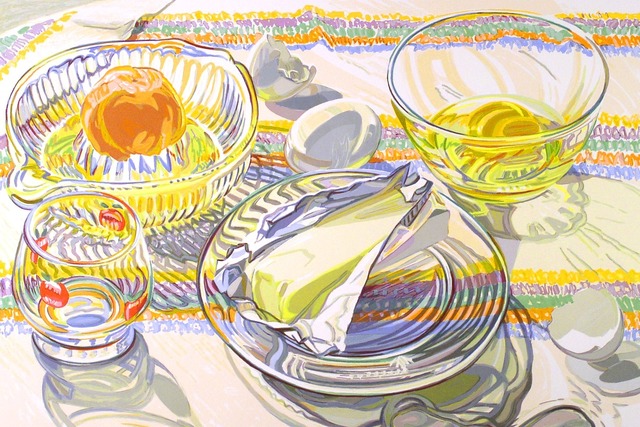 This work is by American Painter Janet Fish – Still Life is one of her major driving themes and genres… what was yours? https://www.stewartstewart.com/janet-fish
The PROMPT for this painting is ONE OF THE FOLLOWING from the following list:
Hands
Close Up
Sound, Sight, Taste, Hearing, Touch
Time / Space
Geometry / Organic
Bottle(s) / Container(s)
Backpack, purse, satchel, carrying device
Flight
Music, poetry
Animal(s)
Art Foundations: Ceramics and Pottery
Imiso Ceramics – Africa. https://imisoceramics.co.za/ Let's look at the work of CONTEMPORARY African Ceramics artists ANDILE DYALVANE. How could you use this as inspiration as you add animals or nature to your work? Let's talk about:
Picasso – not the best person in the world but a phenomenal and inspirational maker of art created works based on the idea of animals as well as other imagery. Here are a couple of his works that were pretty common in shape to other ceramic work but through decoration he worked the idea of the animal (and figure). How are you doing?
Additive
Subtractive
Manipulative
Scraffito
What kind of animal or nature are you looking at as you create? Remember that you need to be planning things out before you begin.
Advanced Digital Art and Photography: Doodle for Google
Sit back and look at your ideas. Answer the following to get your brain thinking and the artmaking going.
What is the THEME of YOUR work?
What do the images symbolize?
How are you incorporating the Google Wordmark into the design?
What tools in Photoshop are you focusing on using?
What are three things specifically on your agenda for this block?
Let's look at the FORM we are going to be filling out and begin the writing response today.
Introduction to Digital Art and Photography: Photographs and Themes
Upcoming Assignment – LOOK HERE CLASS
We are continuing to edit the images we are making as digital photographers. In addition… we will make ONE incredible photograph of the strongest work you have made and then. ALSO – you are going to use one of your photographs and EXPLORE and EXPERIMENT with PHOTOSHOP and then "Photoshop" the heck out of it. Explore and experiment with it as you please – this is going to be due along with the series.
REMEMBER THE EXTRA CREDIT BELOW
Uta Barth at the Getty – Untitled (98.2), 1998, Uta Barth. Chromogenic prints. © Uta Barth
Uta Barth – Peripheral Vision – J. Paul Getty Museum
Uta Barth – Modern Art Notes Podcast Interview with Tyler Green – FOR EXTRA CREDIT – LISTEN TO THE ARTICLE and give me 5 strong TAKE-A-WAYS!