"Perseverance is failing nineteen times and succeeding the twentieth." — Julie Andrews
---
Art Foundations: PERSPECTIVE for REVIEW!
G: 10.1P: Document the process of developing ideas from early stages to fully elaborated ideas.
A: BAsed on what we did LAST time in PERSPECTIVE… 2 Point… How do you think we would start out the INSIDE of a room? This is SIMILAR to the idea of an outside view, but flip it around.
G: What did you learn? What SPECIFICALLY did you pick up from this process?
---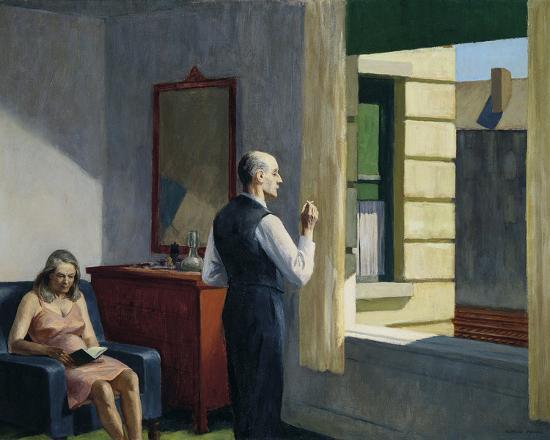 ---
Intro to Painting: How are the still life paintings coming? Are you making art for you or are you fulfilling an assignment?
G: 2.1Ac: Through experimentation, practice, and persistence, demonstrate acquisition of skills and knowledge in a chosen art form.
A: Acrylic Painting Techniques. DAY 6. What struggles / success have you have with the materials in the of Acrylics? Please be specific in the writing of your thoughts. (HANDBOOK PLEASE)
We are working the paintings for TECHNIQUES. LEARN THE TECHNIQUES here artists.
G: Well.. What have you accomplished in the processes of painting? We will work 1 more FULL SESSIONS to create 4+ total paintings (notice how we have always been working in series? Be prepared to identify the techniques and processes you went through in each.
---
Advanced Painting: Narrative Work? Do your images MEAN what you are hoping they do? Are you communicating.
G 1.1 Ad: Visualize and hypothesize to generate plans for ideas and directions for creating art and design that can affect social change.
A: Step back from your imagery and take a hard and long look. What is the story you are telling? What do your images mean? What are you symbolizing? This is a SOLID two days of WORK and SELF-Reflection. When we get back – two days of work and then CRIT. Are you working in LAYERS or are you working FLAT? Regardless – make it intentional and you are GOLDEN.
G: What have you accomplished today? Take some time and consider the advancements you have made.
EDWARD HOPPER SKETCHBOOK at the TATE GALLERY
---
Intro to Digital Art: Logos and Letterhead and Business Cards and Envelopes – Sizes and Scale – Let's get into the DESIGN and WORK!
G: Develop Craft: Learning to use tools, materials, artistic conventions; and and learning to care for tools, materials, and space.
G: 3.1Ac: Engage in constructive critique with peers, then reflect on, re-engage, revise, and refine works of art and design in response to personal artistic vision.
A: Looking at the designs that you have begun – step back and SEE what you have done, what is working? What are you struggling with? List two struggles and One success. We are doing a MID CRITIQUE in 45 minutes. This work is DUE (logos will also be graded at the same time) at the END of the the next meeting.
G: What are 3 things that you see about your work that is in need of redesign or reconsideration? I hope that you have listened to the class / me about the successes and missed opportunities in your work.
---
Advanced Digital Art: Photography and Series AND Surrealism AND Planning.
G: 1.2Ac: Choose from a range of materials and methods of traditional and contemporary artistic practices to plan works of art and design.
A: Let's look at your plans for the SURREALISM project. What are you doing and how have you begun to gather your images? What were your stages in the PLANNING part of the process? Did you have any or did you use the images you came in with and chose to try and build something from what you have?
G: What did you accomplish today? What are you going to shoot for next time and then when we get back?