"If you don't like change, you'll like irrelevance even less" 
– 
General Eric
Shinseki
THIS VIDEO IS FOR ALL MY CLASSES!
ART FOUNDATIONS:

Texture with PAINT
GOALS:
2.6 Work on creating multiple solutions with Acrylic Paint to solve visual challenges regarding TEXTURE!
Of all the textures you are using and creating over the past two days… what have been your favorite? What has been FUN to make? What has tested your ideas about making art?
Drawing:

Peer – Critiques / WORK!
GOALS:
5.5 evaluate responses to works of art for communicating 5.5.2 ideas and 5.5.3 opinions – What sorts of ELEMENTS and PRINCIPLES might you be looking at to talk about today in the critiques? Write out what you are feeling is important.
What was the COMMON comment that you got from your classmates? What comment stood out to you that was said by only one? These are IMPORTANT THOUGHTS that are being shared and you need to be THOUGHTFUL about the work that you are making. Good work today! Write out your responses in your goals pages… MR. KORB is GRADING THEM on FRIDAY for completion.
AP Studio Art:

PROUD OF YOU ALL! Collaboration Work TODAY!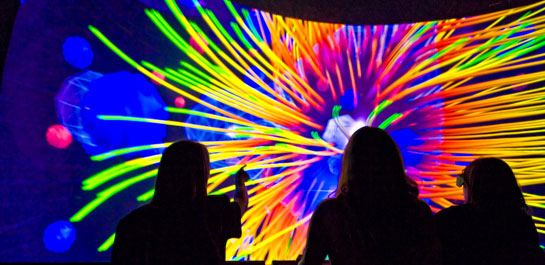 GOALS:
Create multiple solutions collaboratively to solve the visual problems of working on an installation piece for the school promoting technology and all that is does in life. Long one…
Talk aloud about the initial ideas that you have been having about this work. What are the challenges you see coming? What are the materials / sizes you would like to work in? This is a COLLABORATIVE work that will hang for a LONG LONG time… make sure you are putting some thought and idea into the work to support the work.