Advanced Painting – Gouache, Gouache, and More Gouache… POP into it!
This week we are wrapping up the learning stages of Gouache. The still life you have created is due ASAP and the animal inspired / derided from art history are on your plate right now. The new work is all about POP art and how you can "Take an object, do something to it, do something else to it, repeat." Jasper Johns. We will be taking inspiration for the next work from 11 phenomenal female pop artists and working towards our own understanding and knowledge of this movement in art history.
POP Art Assignment is HERE – and in Google Classroom.
Gouache: We are finishing not only how to say it but also how to work with it. The assignment is below. We are working through a lot of new materials and you are going to do great!
Gouache Experimental Assignment is HERE
Advanced Digital Art and Photography – Doodle for Google
Take a look at the winner from a few years back…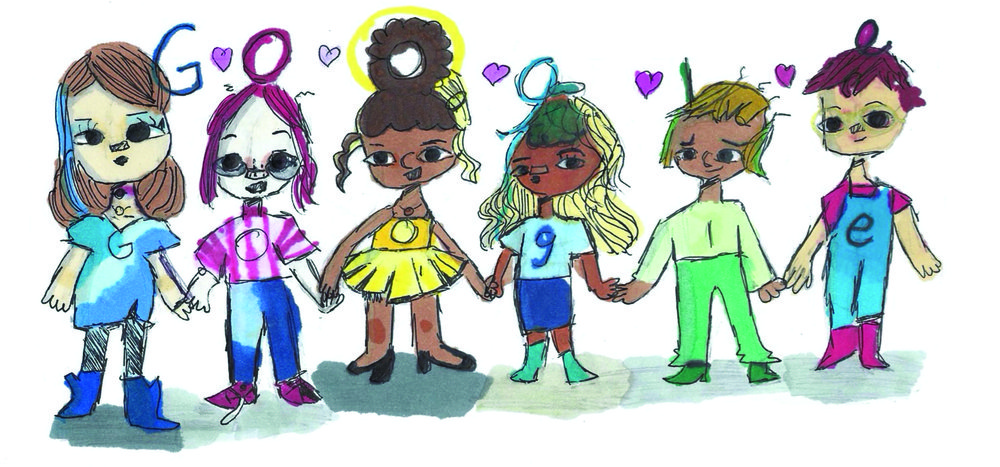 What are you doing with this imagery that might put you in that finalist category? How are you using the ideas of How I Care For Myself and the imagery and skills you have? What does your statement read like?
Art Foundations – Color and the Watercolor and the Abstraction of Our Own Imagery
This is a solid week of learning a HIGHER LEVEL OF THINKING with the ideas of color relationships (color schemes) as well as new techniques in watercolors themselves. Please watch the videos and follow along with them. DO NOT RUSH through the process. If you take the time to learn the process you have new skills that will last you a lifetime.
HERE is the Watercolor Assignment
Part II will begin this week as well. You can find that part of the assignment in the assignment sheet above and in the Google Classroom.
Intro to Painting: Acrylics and Techniques: We Are WRAPPING THIS UP! Then onto Analytic Cubism and using these skills in a final painting.
Looking at the ideas and techniques of painting will give you a lifetime of skills to build upon… regardless of the style of painting you do. This exercise will be wrapped up this week as we introduce the next large scale assignment – Analytical Cubism.
Assignment and Technique Sheet is HERE.
It is ALL ABOUT TECHNIQUE. Remember that in order to learn how to use the materials you need to make sure that you work with them as often as you can. Make a LOT of work and be in the studio as often as you can!
Intro to Digital Art and Photography: Photography, Art History, Contemporary Changes with Technology
We are working to LEARN PHOTOSHOP as well as use our PHOTOGRAPHY SKILLS and sense of INSPIRATION to complete this. Working from and in the style of the masters has been and will continue to be part of the training of and learning for young artists. Who is your inspiration? What style of art are you engaged with and drawn to?
This is going to be some sit and take time as well as some sit and make time… be ready to stop and go throughout the first days of the week and then get into the working of this all on your own.