#69: Color is not Neutral: It has an emotional component. Certain colors have specific associations and induce certain responses. Learn what they are. When you use color, try to determine and understand the accompanying emotional response and how to use it effectively. Color has a visceral impact. Kit White 101 Things I Learned in Art School.
WAEA Flag Contest Form – Get your Designs to Mr. Korb by December 31!
---
Art Foundations: What are your thoughts with SCULPTURE?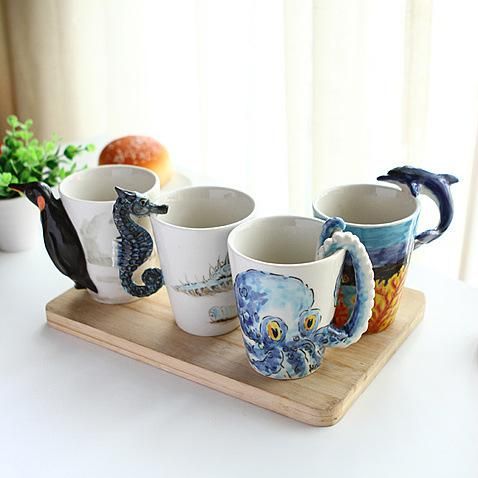 G: 7.1P: Hypothesize ways in which art influences perception and understanding of human experiences.
A:What are you NERVOUS about as we venture into the work of clay? What are three things that you ar going to be focusing on as we create the new work? Techniques?
G: How have you researched and developed the ideas into your OWN idea versus someone else's?
---
Introduction to Painting: Let's Start Painting in Abstraction
G: 1.2Ac: Choose from a range of materials and methods of traditional and contemporary artistic practices to plan works of art and design.
A: What did you do last block and what do you need to do today to get a solid block of work accomplished? This is using the skills that you have and the research that you have done to make strong progress in the abstraction. The artists you have researched are a part of the work as well. Some of the artists are going to be easier to incorporate into the work. Hey… what about the negative space? The background? What is the CONTENT – the MEANING / MESSAGE behind your work? Are you thinking about that? WHILE YOU WAIT TO SAW AND BUILD… MAKE SURE YOU ARE DRAWING and ADDING COLOR to your designs and plans! This is MANDATORY in the planning process. Abstraction Handout
G: day 2 of building is done… What are your results and what do you need to do to take this home over the weekend to get a good set of work done for the remaining days in the studio?
---
Intro to Digital Art and Photography: TODAY is a solid day to WORK in Photography and EXAMINE the Photographs you have MADE and are also RESEARCHING
G: 1.2Ac: Choose from a range of materials and methods of traditional and contemporary artistic practices to plan works of art and design.
A: How many images are you short? ZERO – This was DUE TODAY! Looking at your 14+ Professional images… what are your 5 most successful? Today we are going to do a small amount of EDITING and then moving forward with our making of photographs.
G: What new techniques did you take away from the use of PHOTOSHOP today? How far along in the making of photographs / editing of the photographs / assembling of the slideshow are you and how far along do you have to go? In the next 2 nights you will make a series of 10 photographs that all revolve around one central