---
"What difference does it make whether you're looking at a photograph or looking at a still life in front of you? You still have to look." Chuck Close
---
Art Foundations: AVANT Garde Metals work – MAKING day!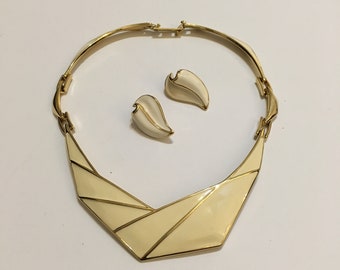 G: 1.2P: Shape an artistic investigation of an aspect of present-day life using a contemporary practice of art or design.
A: How have you planned on assembling the metals works that you have now gotten from the etchings? Today is a VERY solid day to work on the assembling of the pieces. This and a process that NEEDS your focus. WHAT – after looking at what has been already been etched – do you plan on working on today?
G: What did you accomplish today that helped get you to a spot where you are going to be able to ASSEMBLE the work next time?
---
Intro to Painting: Collage and Watercolors – Time to Transfer the image and PAINT.
G: 2.3Ac: Redesign an object, system, place, or design in response to contemporary issues.
A: What are the challenges you are facing with the watercolor paintings SO far? We are doing a MID CRITIQUE next time – so make the most of the time you have today to paint.
G: What have you accomplished with the process today? What are you thinking of doing OUTSIDE of studio to have work to a stage you are PROUD to do a mid critique with? Will you be ready with what you have right now?
---
Advanced Painting: Built the canvas and LET'S GET PAINTING! Time to start with the materials…
Understanding of the importance of balancing freedom and responsibility in the use of images, materials, tools, and equipment in the creation and circulation of creative work.
A: It is your day to PAINT. Please open your handbooks to page 10 and write out what you are planning on STARTING with today and 3 things that you are hoping to accomplish with the artwork.
G: What have you gotten accomplished today to have demonstrated your STRONG PROGRESS FORWARD with your VERY FIRST oil painting.
Have you been looking at the MoMA Series? I can't spend enough time with them all. Play them in the background! Let's take a few minutes on our own to watch this ENTIRE video (QUESTIONS HERE – Turn them in via a SHARE with my email – korbf@fortschools.org – DUE Friday at 11:59pm)
Click HERE to see works from the past.
---
Intro to Digital Art: The Masterpiece is being wrapped up… Let's insert it into the Google Slide Show today.
G: 5.1Ac: Evaluate, select, and apply methods or processes appropriate to display artwork in a specific place.
A: Today we are going to Work to RESOLVE the Modernism Image. What BIG AREAS do you need to work on in this work. Sit with a NEIGHBOR – just one) and, with your handbooks in hand – page 11) write out three things – tools – techniques – that you have really found useful in this first experimental project.
G: What have you accomplished today and what do you need to do in order to resolve the work for next time – We would like to be DONE so we can move forward into Corporate ID design.
---
Advanced Digital Art: Let's REFLECT with MORE time than LAST time…
G: 3.1Ad: Reflect on, re-engage, revise, and refine works of art or design considering relevant traditional and contemporary criteria as well as personal artistic vision.
A:
FINISH OUR MID CRIT: Mid Crit – Let's FINISH talking about the process of doing a mid critique… What are 3 things about YOUR WORK that you are struggling with? What are 2 things you are pleased with and why? What is 1 thing you are REALLY stuck on and have a solid question about?
G: What are 3 things that you took away from this MID CRIT today that will help you resolve some issues for next time?