---
Art Foundations: LAST DAY TO ASSEMBLE – But QUIZ TIME FIRST! Homework too – sorry – not sorry.
VISIT THE COLOR SCHEME SITE FROM HERE.
VISIT THE COLOR SCHEME SITE FROM HERE.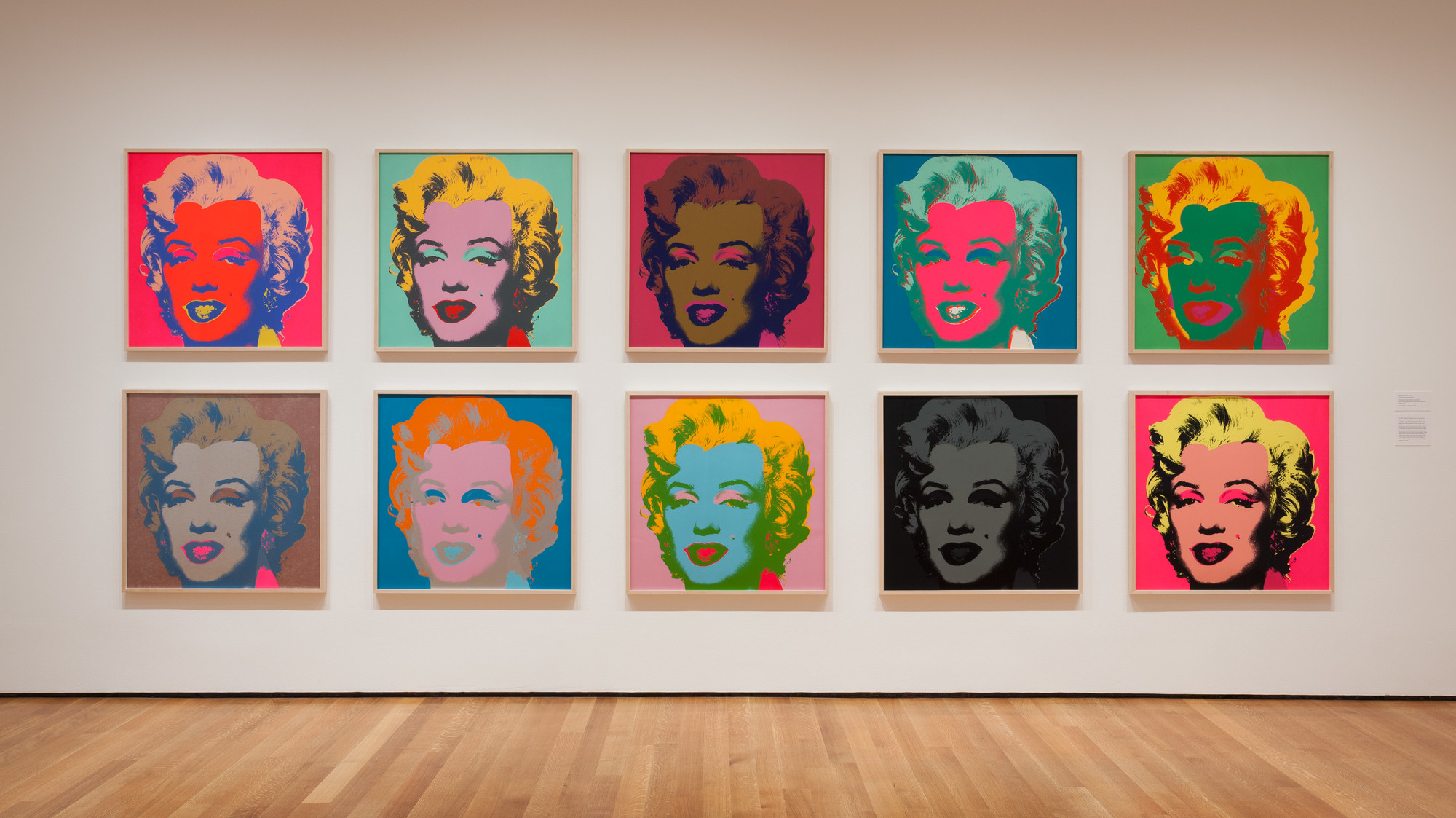 G: 7.1P: Hypothesize ways in which art influences perception and understanding of human experiences.
A: Let's discuss the process that we are going to go through. What do you know about the ruler? Please sit with your neighbor and let's break it down. Measure out each inch in your sketchbook on a blank page. NEXT. Measure out every inch and a half. Next, Measure out each one and a quarter inches. Next one and 3 quarter inches. This is a good beginning. Let's think about the 1/8 inch and the 1/16 inch. Ok? Let's see ANDY WARHOL again.
G: How did you do with the measurements? How are you doing with the drawing out of the grid on the canvas and on the portrait? The painting part will be coming up next week. Let's work more on the mixing process.
NOTE: You have HOMEWORK! Get your GRIDS done and the PORTRAIT DRAWN onto your canvas over break. We have VERY LITTLE TIME LEFT! You also have some COLOR SCHEME UNDERSTANDING TO DO in 2 Worksheets – TIME is Working Against Us!
VISIT THE COLOR SCHEME SITE FROM HERE.
VISIT THE COLOR SCHEME SITE FROM HERE.
VISIT THE COLOR SCHEME SITE FROM HERE.
---
Digital Art: Literature Illustration 2 more full periods to work.
3.1Ac: Engage in constructive critique with peers, then reflect on, re-engage, revise, and refine works of art and design in response to personal artistic vision.
A: Thinking about the work that you have completed over the past two weeks or so, what are the struggles you had with the process? What were the successes that you had with the work? What are you most pleased / surprised / struggled) with? Take a few minutes – 3 – to talk with and make up a list with a friend / buddy / stranger to talk about the work and come up with 3 strong talking points – Process / Tools, Successes, Struggles. Then please come up with a question that you would like to ask another artist about their work.
G: We critiqued today – that is plenty of time and thought to talk about the work. Write out ONE THING that you took away from the critique.
---
Intro To Painting: Canvas Building! Let's get them ALL built today!
G: 1.2Ac: Choose from a range of materials and methods of traditional and contemporary artistic practices to plan works of art and design.
A: What is your GOAL for today? What did you accomplish last time and what are you planning on doing today to get yourself moving forward? You have access to ALL the colors we have in our drawers of colors – keep in mind that it would be good to set up a neat color palette.
G: What did you do this week to get things set for a successful portrait. We are doing a MID CRIT in 2 class periods so make sure you are working in and out of studio time.
TAKE WORK HOME! You NEED to come in TOMORROW to TAKE YOUR CANVAS HOME and WORK ON IT OVER BREAK!

Mr. Korb