"A dream only becomes overrated when not pursued by the dreamer." ― Courtney Hickman

 
Let's take a trip to the Venice Biennale: Thank you Blouin ArtInfo for the tour!
Advanced Drawing and AP Studio Art:

Last Group Day of Working Together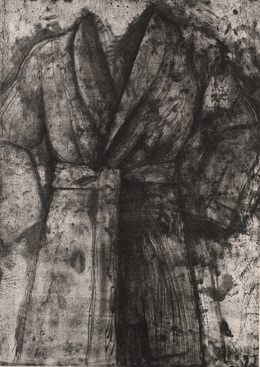 2.1Ad: Experiment, plan, and make multiple works of art and design that explore a personally meaningful theme, idea, or concept.
What are two ideas that you have taken away from this idea of the PROCESS of drawing rather than the idea of the PRODUCT?
What is one skill that you are going to think about, keep in the mind as you move forward as successful and hard looking drawers?
Drawing:

MOUNT and ART SHOW – TOGETHER!
5.1Ac: Evaluate, select, and apply methods or processes appropriate to display artwork in a specific place.
What is one of the biggest lessons you learned in the creation of the FAUVIST / GRAFFITI Self-Portrait over the past 4 weeks?
How did you feel to see your work all wrapped up and finished, hanging in the hallways and up for all to see?
Studio Art 360:

Last PHOTO day in the HALLWAY – Maybe Outside!
3.1P: Apply relevant criteria from traditional and contemporary cultural contexts to examine, reflect on, and plan revisions for works of art and design in progress.
What are three ways you have changed your thinking about the MAKING of PHOTOGRAPHS versus TAKING PICTURES? – TODAY – FOCUS ON FIGURES and PEOPLE!
HERE is the rubric we are going to use tomorrow. If you are interested and want to try and get a head start – go ahead and SAVE A COPY to your Google Folder (is your are using your school google account it is firstname.lastname@students.waterforduhs.us and then your password is whatever gets you logged into the school computers). Read the instructions and go for it. I will walk you all through it tomorrow. you CAN'T break it.
What FIVE compositions have you found and made – ready to upload to the computer on Tuesday?
GREAT PHOTOGRAPHERS – HERE